First Impressions Count
The hallway is, more often than not, treated like a dumping ground, right? Yet it's where our home makes its first impressions. It should be both welcoming and practical. Not only is it the first part of the home that guests see, but it's the first part of your home you see too. For that reason, your hallway decor really is worth some investment.
Think about it. How does your hallway decor make you feel? When you walk through the door are you greeted with a 'floor-drobe'? Probably made up of coats, bags, shoes and anything else that has been dropped on arrival, of which you have to dodge to reach any other room? Do you crave a calm and inviting setting after a long day, with a place for your belongings and a clear pathway? Well, with innovative storage solutions, stylish lighting and a bit of a creativity, you can create something that works for you AND makes a difference to your mood each time you enter your home. Read on for our top tips to help make the most of your hallway decor.
Make the Most of Your Space
… But work with what you've got. Dealing with a smaller hallway? Believe it or not, there are other design options than to stick to a neutral palette. If you have lots of natural light flooding into the space, then yes, this can work but if you haven't, using a lighter palette won't enhance the feeling of space. In fact, it could end up looking pretty drab. In this instance, work with the space rather than against it and brave stronger, deeper colours to make a statement. If you're architecturally blessed with enough space to add furniture to your hallway, keep it slimline – not bulky! Furniture which allows light to travel under or through it will do your space far more justice than to block it.
Be Storage Savvy
We all dream of a clutter-free hallway. It isn't the easiest to maintain but it sure can work wonders for your well-being! Think about how this space is used by those living in your home and invest in innovative, yet practical, storage solutions. After all, who wants to walk into complete chaos every day? Anything to keep those stress levels at a minimum!
Let There Be Light
Is your hallway donning a large window and heaps of light? If yes, count yourselves lucky. For the most of us, our hallway probably isn't – but all is not lost. Using mirrors strategically can encourage light to bounce around a space. Try it! Not forgetting the electrical kind, your hallway decor is an ideal opportunity for a feature light. There's some fantastic options on the high-street or, if you fancy a little DIY, have a go at making your own!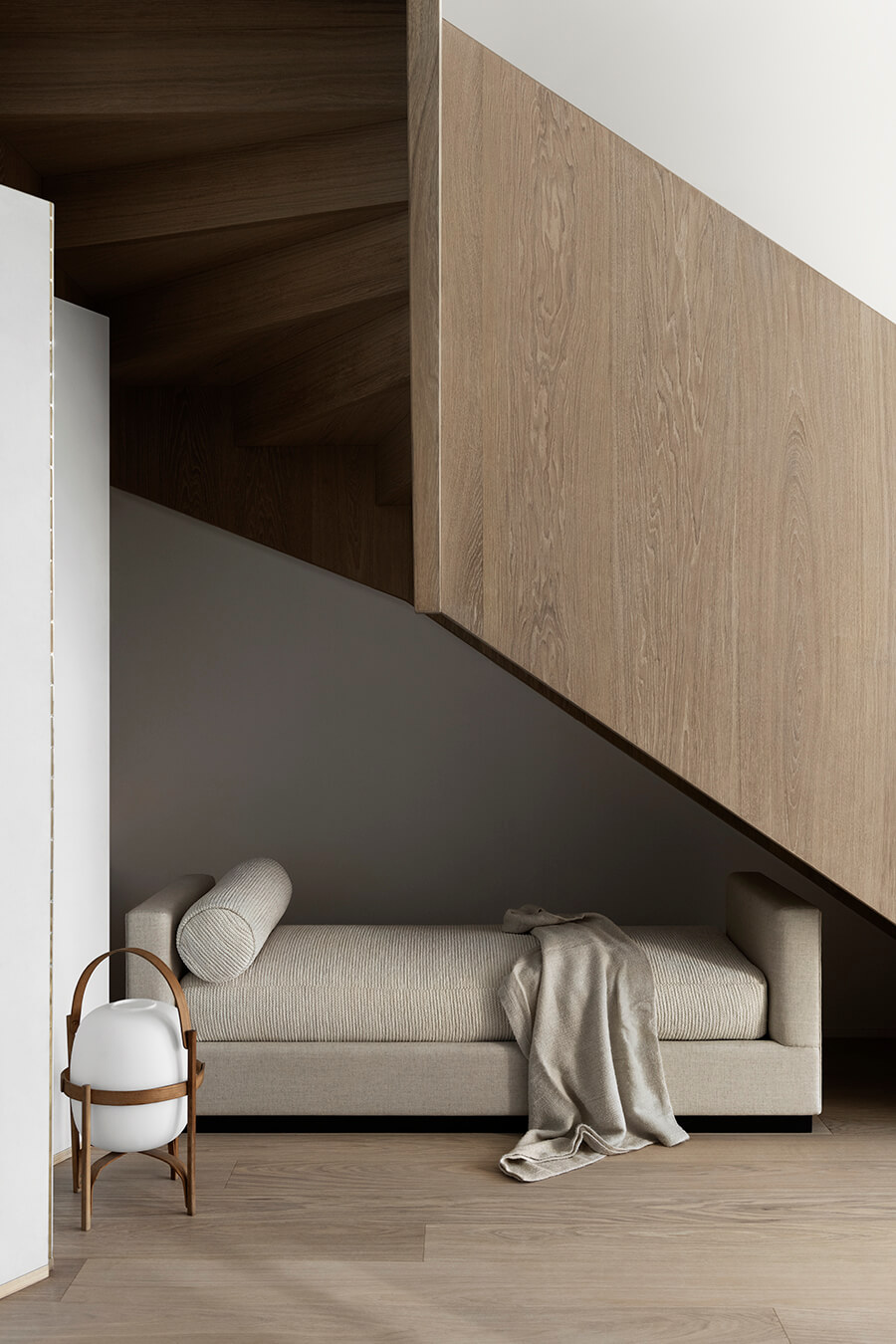 GET ARTY
Whether it's in the form of prints, paintings, or sculptures… Art is a great way to make a statement. The right piece can really transform a space and often acts as a great talking point for visitors.
Why not check our our top hot spots for affordable art online. If you're not sure what you are looking for or need a helping hand finding the perfect piece, get in touch for some help. With a focus on modern art within our schemes, we have a whole directory full of fantastic artists you need to know about!
WATCH YOUR STEP
Flooring. One of the first thing to be noticed.  It takes only a quick glance for guests to form a first impression. Whilst we don't all have a hallway big enough for a super grand staircase or a modern mezzanine, statement flooring can be a real game-changer.
The hallway is undoubtedly the most well trodden path in any home. Therefore, it's worthwhile taking your time to consider your flooring options and their practicality. You'll need something hard-wearing, easy to clean, resistant to moisture and that will stand the test of time aesthetically.
Don't forget to consider the age and style of your property. Traditional materials such as wood and tiles work well in the period home, while more modern materials such as polished concrete or terrazzo are better suited to the a contemporary home.
Whether it be wooden planks, parquet, tiles, vinyl or laminate, opt for something that is going to give you flexibility should you decide to change the decor. With an array of styles, colours, patterns, finishes and arrangements, you really are spoilt for choice.
BE BOLD
Your hallway decor provides a great opportunity to experiment. It's an area you pass through rather than spend a great deal of time in. So, for that reason, get creative!
In recent years wallpaper has made a huge comeback.  With hundreds of options on the market to suit all budgets, the choice is endless. Whilst you do need to be conscious of the size of your hallway, this doesn't mean smaller hallways can't sport something a little more exciting. The secret is in finding the right design to suit the space you are working with.
STEP UP
Don't forget about the stairs – why not make these a feature for an eye-catching first impression?
A patterned runner can really bring stairs to life and wont show signs of wear as obviously as plainer styles either. On-trend geometric patterns or stripes will jazz things up a little, drawing the eye in to the home and appearing that little more inviting. Using paint on wooden staircases is another cost-effective alternative. Remember, paint colour is easy to change if you're the type to get bored easily.
Which tip will you give a go? Let us know in the comments below and don't forget to check our Pinterest board for more inspo!