The celebration of love is just around the corner and if you're anything like us, you're planning where to go for a romantic evening out – whether it's a GALentine's or Valentine's!  Read on for our top five hot spots for a picturesque Valentine's Day in Wales. 
Enter one of the great dining experiences of North Wales. The theatre-style kitchen energises the restaurant with a bustling atmosphere. Watching the chefs work their magic is quality entertainment. The meals vary from season to season and are always delicious. The cherry on top? A special Valentine's day menu just for the occasion. Stop by for a contemporary dining experience with your significant other. Signatures is lavish, warm, ambient and inviting.
This local Conwy restaurant is a great choice to celebrate Valentine's. The Jackdaw's namesake draws on its history, a 'jac-do' being a Conwy local. Contemporary shapes and warm wooden furniture come together fabulously. The result is an intimate and engaging space.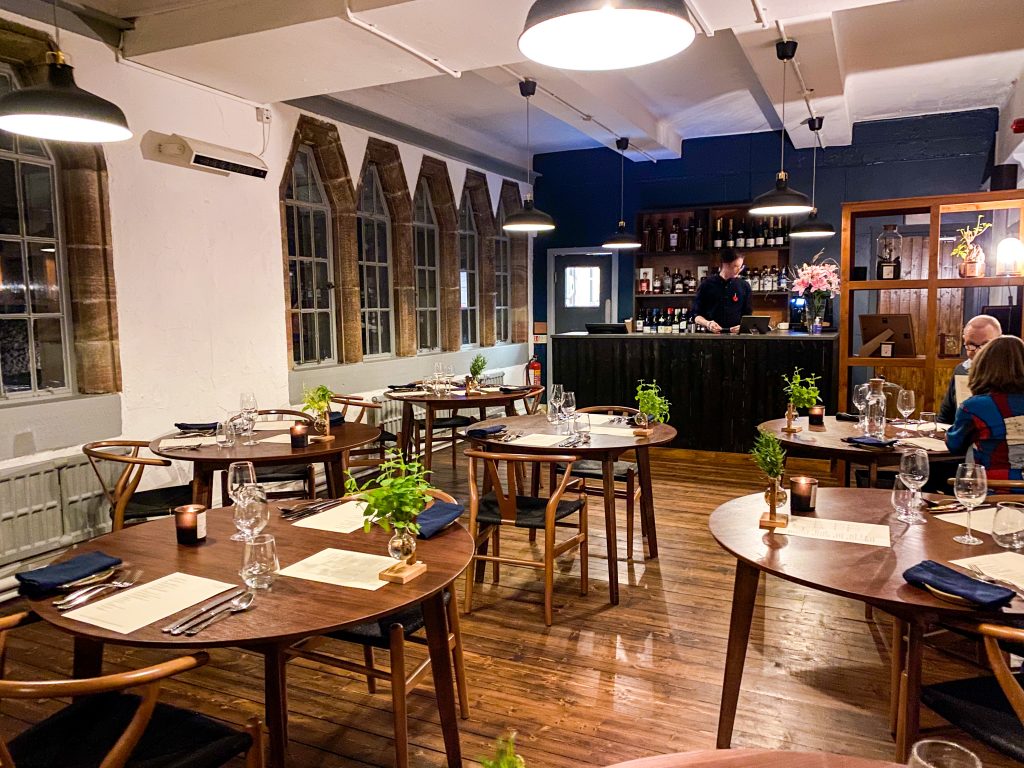 A favourite in Caernarfon, this 20-seater provide a more intimate experience with a set tasting menu. The menus are put together by our experienced team of passionate chefs, are 100% seasonally based and continually evolve with the seasons. The chefs take great pride in their creations so each meal exquisitely crafted. With their intention to revolutionise eating in Caernarfon, Sheeps & Leeks has quality interior design and food alike. It's sure to offer a cosy ambiance for you and your Valentine.
It's undebatable – there's nothing more romantic than Paris and we had the job of creating Conwy's own Parisian hangout, otherwise known as The Waterfront. The bar specialises in fine wines and champagnes. We designed to be the pinnacle of intimacy and sophistication and just had to give it a mention as one of our most popular portfolio projects! Quick tip: we recommend their Moscow Mule as a tasty Valentine's cocktail.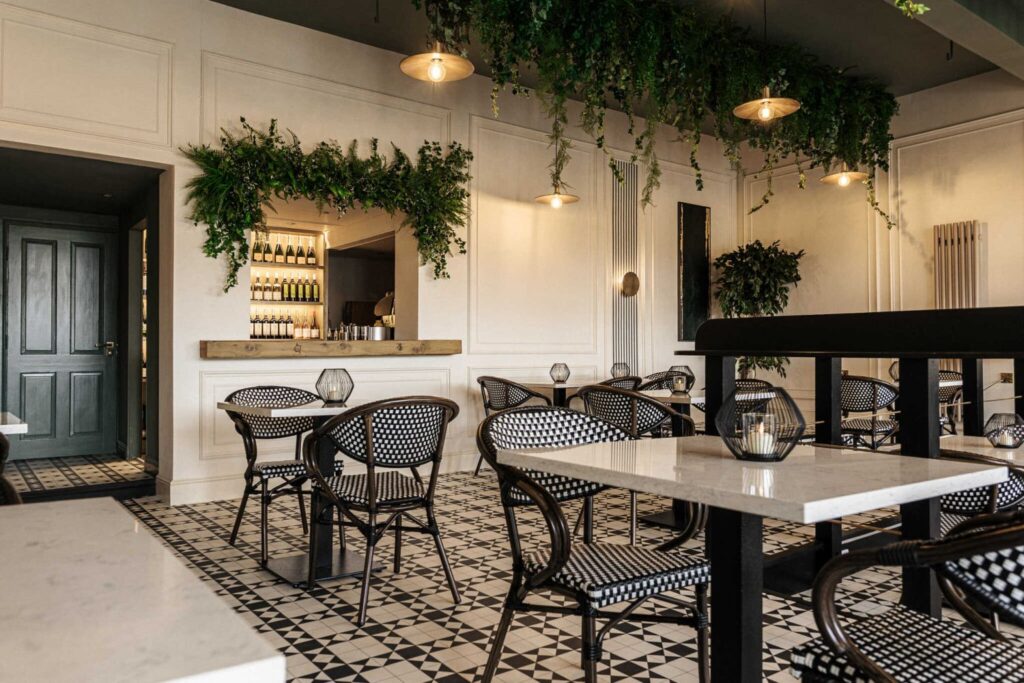 Achieving a Michelen star guarantees a delicious dining experience. Ynyshir impresses locals and critics alike. Only a quick drive to Machynlleth, this expertly crafted dining experience is sure to relax you and your date. Don't be shy about shelling out! Here you'll enjoy the tastiest meal you can find in Wales. Interior-wise they've run with an industrial kitchen style which we consider charmingly understated.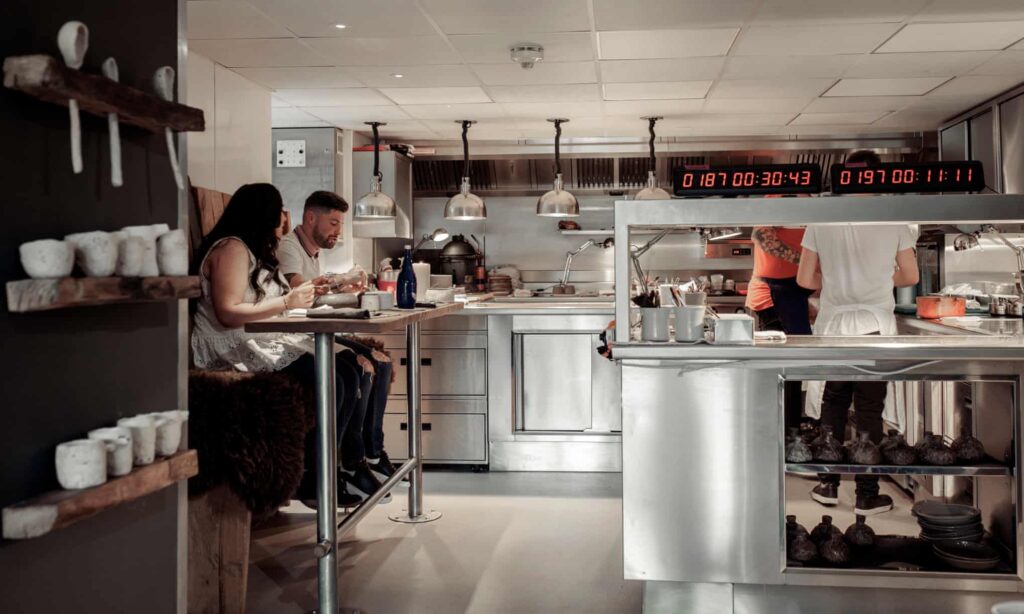 The nearly entirely glass front makes Bryn William's restaurant a room with a serious view. Gazing out onto a seaside vista will give you and your date plenty to talk about. Brass pendant lights and dark walls create rich, timeless glamour. If you're feeling inspired and a meal out isn't enough for you, give our guide of gorgeous staycations in Wales a glimpse.
Tell us about your experience if you make it to any of these fabulous hangouts. You'll probably see us there! Plus if you're ready to bring an ambiance as special as in these restaurants to your home, don't be afraid to get in touch.