Did you know that interior design can significantly impact our mood and state of wellbeing?
There's even scientific evidence to prove it: neuro-architecture. Sound complicated? Don't worry – it's not. It's the scientific research into the relationship between a person's wellbeing and their surroundings. In simple terms, there are five areas of brain activity that need stimulating to enhance a person's mood. These are: sensation & perception; learning & memory; decision-making; emotion; and movement. Adjust your decor to satisfy each brain activity and as a result, you will create the perfect space to boost your wellbeing.
Applying this concept to your home is a sure-fire way to improve on your quality of life. So, because it's January and I'm on the well-being hype, here are my top interior design tips to create your very own sanctuary.
DE-CLUTTER
Firstly, try to lead a more minimalist lifestyle and refrain from holding on to things that don't serve any purpose. Eliminating the things that take unnecessary space in your life will cleanse your mind and reduce subconscious levels of stress. That can only be a good thing! Try starting with making the most of your hallway; an area of the home most often treated as a dumping ground. It's the first thing you see, so get organised and be greeted with a calm and inviting setting each time you walk through the door.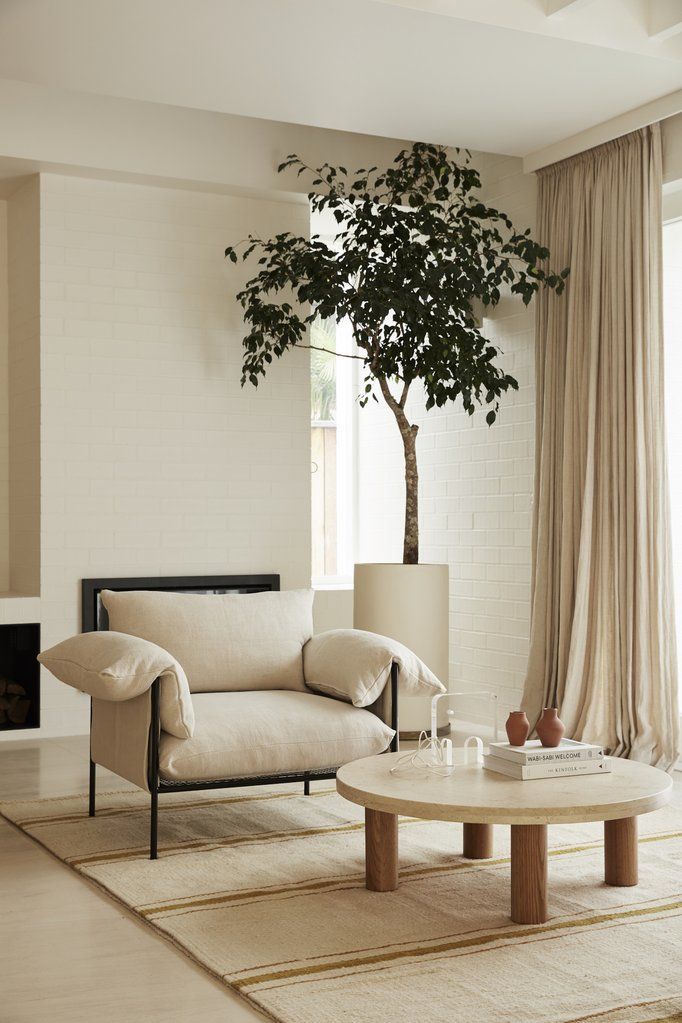 SCENTED CANDLES
With smell known to be the most memory triggering sense, what better excuse to splurge on a gorgeously scented candle? Burn your favourite scent at home regularly to train your brain to associate this scent with relaxation and safety.  Plus the place will smell divine!
BRING THE OUTDOORS IN
Indoor foliage was a huge interior design trend for 2018 and it's a trend that's set to continue. Adding plants to your interior has proven to reduce stress, enhance a person's mood and strengthen concentration. If plants aren't your thing but you'd still like to bring a sense of serenity to your home, the benefits are visual. So, you'll get the same effect by investing in faux greenery or botanical inspired pattern and print.
EMBRACE NATURE
Mixing natural materials such as wood, slate, marble and clay in your interior design will also contribute to a more calming environment. To avoid your space appearing stark and uninviting, casually layer natural and minimally-processed fabrics to create depth, comfort and warmth.
MOVEMENT
Finally, prevent your living space from becoming stagnant and regularly switch up and re-arrange your interior. This will positively stimulate your state of mind. Re-styling shelves/tables and changing room layouts are simple, inexpensive ways to keep things fresh!
Need some help bringing a little Zen to your home? Get in touch to find out more about our flexible interior design services offered across North Wales, Mid Wales and Cheshire.