Can't decide between floral and stripe? Well, you don't have to! For those of you who are firm advocates of a more is more approach to colour and pattern in interior design, the right combination can evoke a homely, well-loved space. But don't be fooled into thinking you can just throw any old thing together; there's a strategy behind this maximalist style. Here's the lowdown on how to mix & mach pattern effectively.
1. Decide on a primary pattern and a dominant colour.
Start with a choosing a primary colour and theme, and look for a multi-hued pattern you love that incorporates both. Use your primary pattern to create a focal point; something that will serve impact when you enter the space in question. Then by using the dominant colour in the pattern elsewhere in the room, you'll maintain a unified and cohesive look.
2. Build up secondary patterns and colours.
Now to find a secondary fabric. By choosing another pattern which pulls together both the dominant colour and a couple of other colours from the primary fabric, you should find a secondary pattern that complements this; rather than something that competes. Use your secondary fabric to accessorise your space, spreading the pattern evenly across the room to balance the look.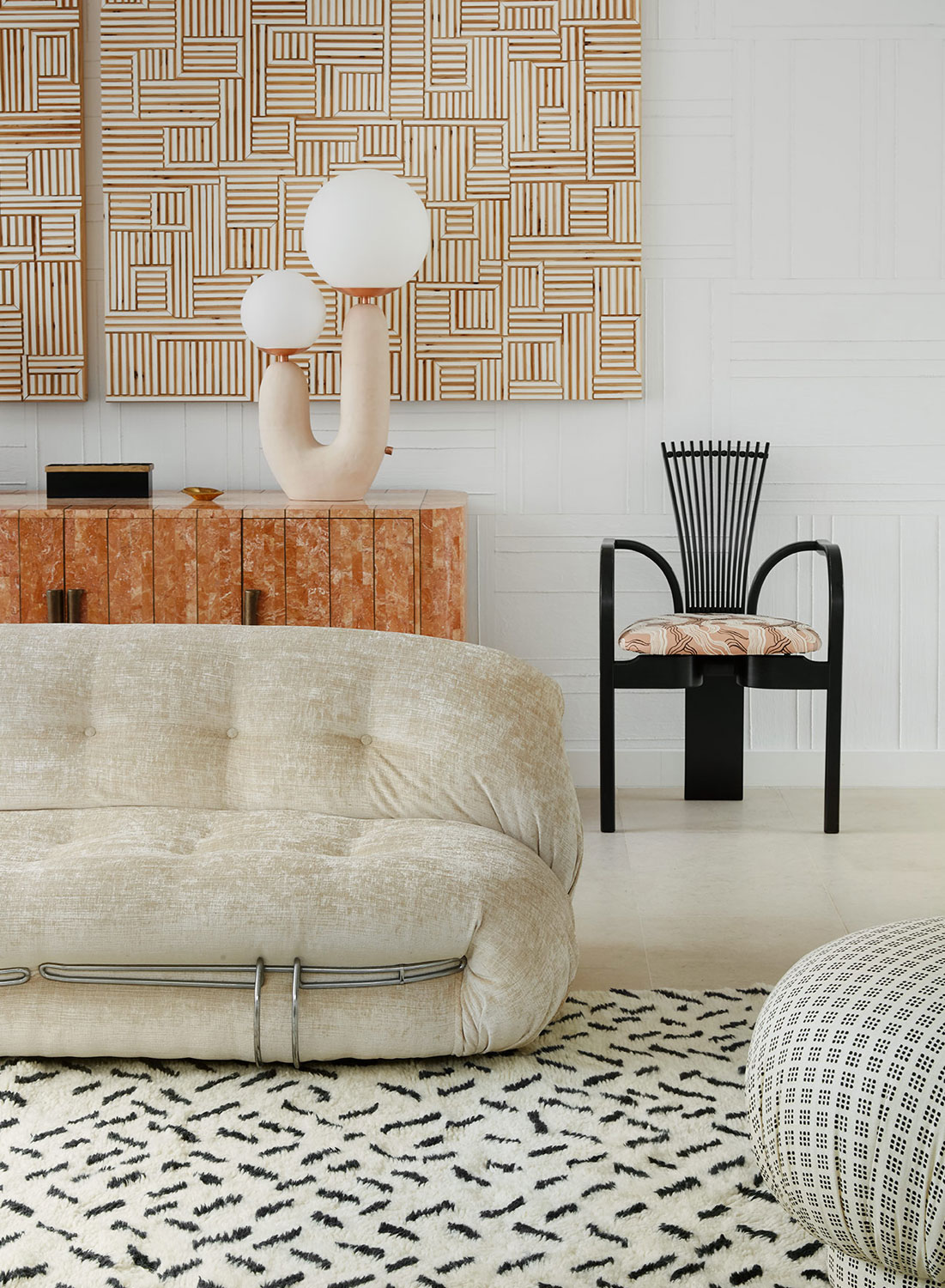 3. Simplify things.
Another great way to mix and match pattern in your interior design is to opt for a more simplified version of your primary fabric. For example when dealing with floral pattern, make your primary fabric one that combines several different types of flower, and for your secondary pattern choose something with only one or two similar flowers. Or with geometric pattern opt for a tighter, busier print as your primary fabric and accessorise with a larger, more simple geometric design.
4. Choose complementary finishes.
By using furniture finishes that vary in texture and coordinate with colours in the room, you'll help harmonise the overall look and prevent it from feeling flat. It's important to keep things interesting to the eye!
5. Stick to odd numbers.
It's a golden rule within the interior design industry: odd numbers work. Remember to use a minimum of three varied patterns in your design and stick to odd numbers if you opt for  more!