Our Founder and Creative Director, Jennifer Williams, was invited to speak on a guest panel at the Concept North event, held in Chester on May 30th 2019.
Concept North is the brainchild of two Interior Designers, Natalie Holden and Melinda Kiss, created to help and support like-minded individuals in the property and design industry to connect and collaborate,  creating opportunities for growth and community across the North.
Hosted at the stunning Opera Grill in Chester, Cheshire, this meet up focused on the ever-evolving world of marketing. With a strong following on Instagram, Jennifer was invited on the panel to talk to guests about her social media marketing expertise and how useful this can be in the world of interior design.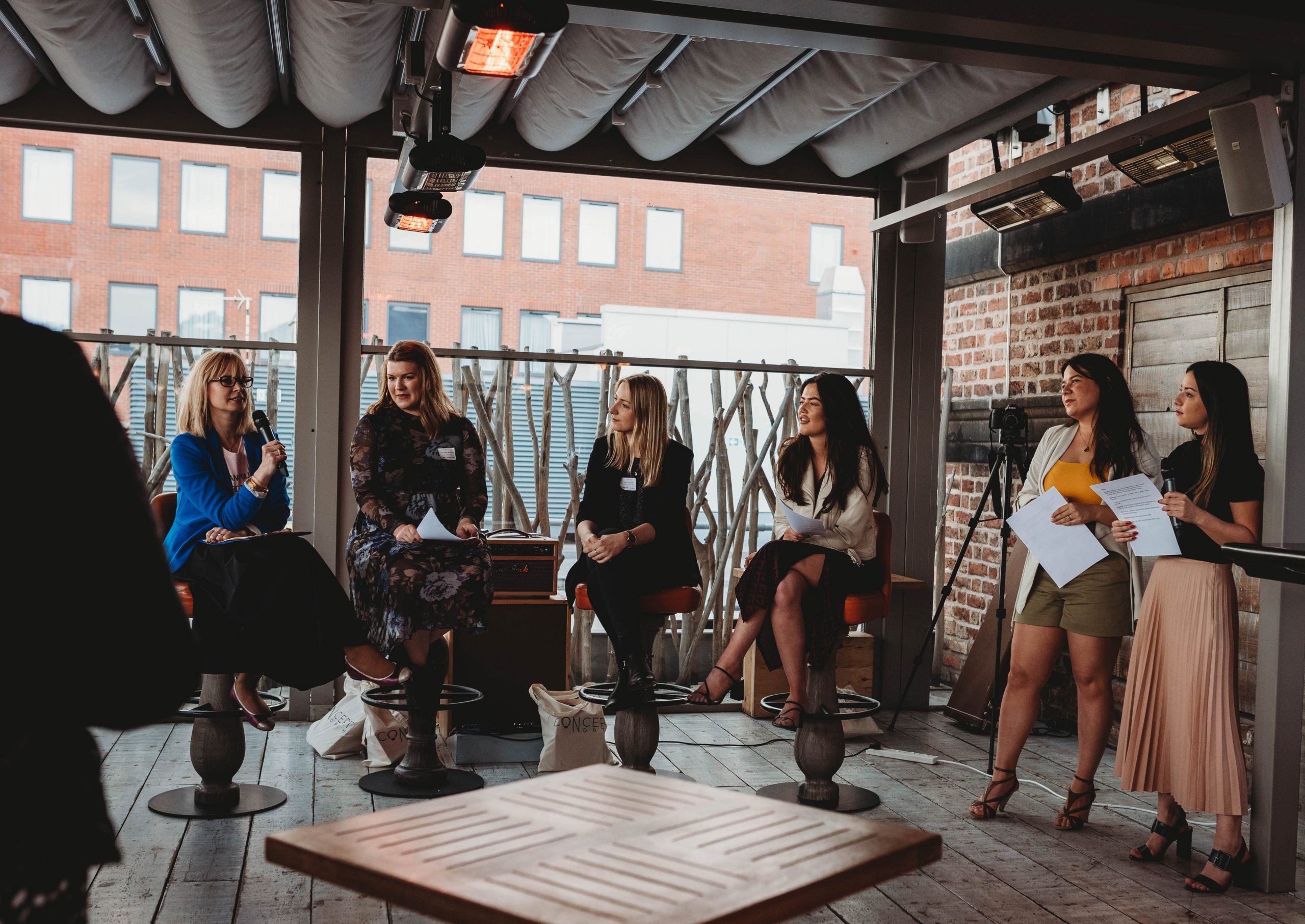 Topics for discussion involved how the marketing of interior design has changed over recent years, and how different social media platforms affect and benefit the industry when it comes to marketing techniques.
Jennifer was in excellent company on the panel, rubbing shoulders with the likes of Kate Baxter, a freelance PR & marketing strategist based in Manchester with the insightful blog Kate Does; Karolina Barnes, the creative director and editor in chief of ESTILA magazine and former magazine editor Victoria Jackson who runs the online interiors blog, Apartment Number 4.
The evening consisted of food tasting, drinks, some good old fashioned mingling, live music, goody bags and even a surprise competition.
For any prefessionals working in the interior design and property industry across the North of the UK, find more details on upcoming Concept North events here.